Hewlett Packard 16Gb USB Flash disk (Pinout monoUFD2)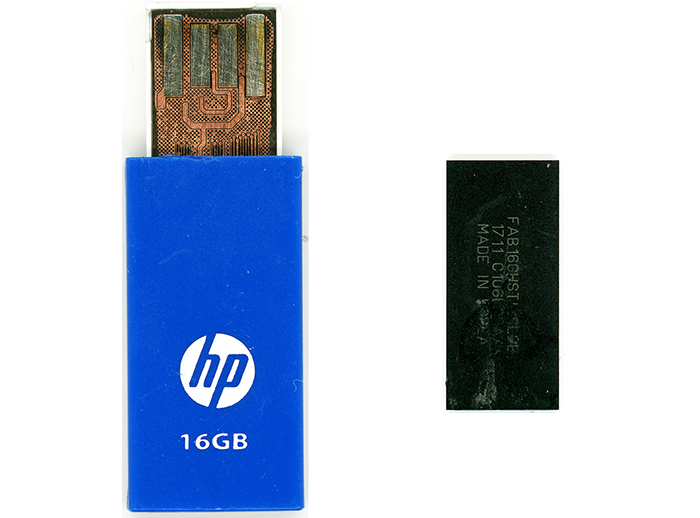 In all types of monolithic devices such as microSD, USB Flash disks, SD cards and other flash storage the memory chip and controller are embedded together and have no package. When flash device is broken we need to perform several steps to recover data
Remove coating
Find pinout
Connect chip to Visual Nand Reconstructor reader via adapter
Read dump of chip
Build image and recover data
The plastic coating can be easily and safely removed using a flexible surgical scalpel. On some memory cards and USB Flash disks you can see the array of pads, on some not.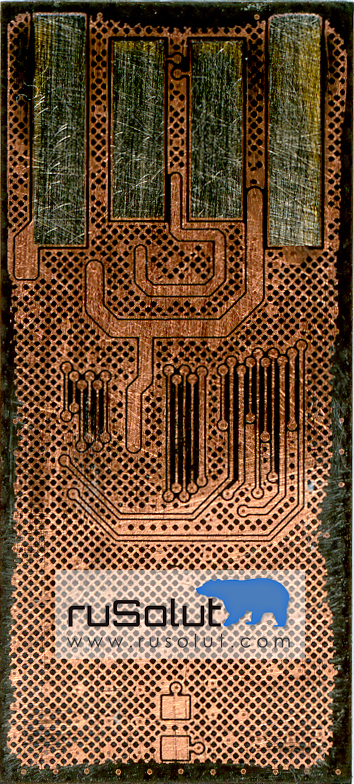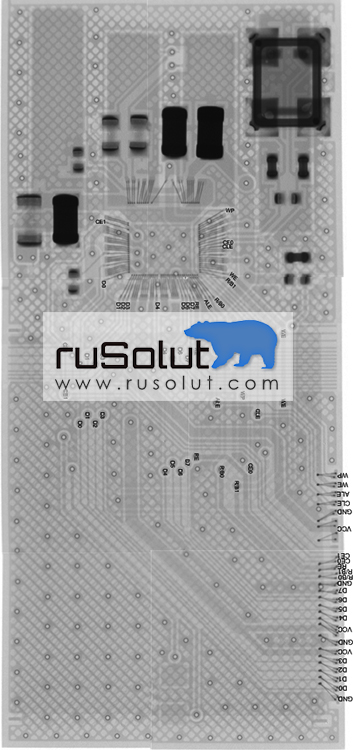 X-ray shot of the monolithic flash device helps to understand and identify internal structure for futher separation of controller and memory chip. In Rusolut we use cutting edge technologies to make data recovery from monolithic flash devices easier for Visual Nand Reconstructor users.
As a result of research we have found a pads which we need to connect onto adapter in order to read memory chip dump for further data recovery operations. Every pad has unique assignment.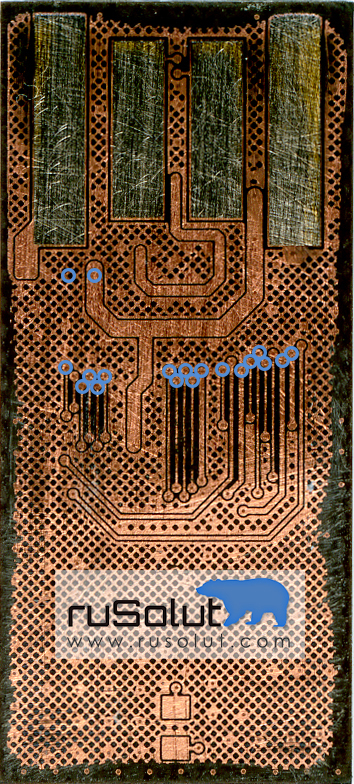 To get pinout please send request to support team