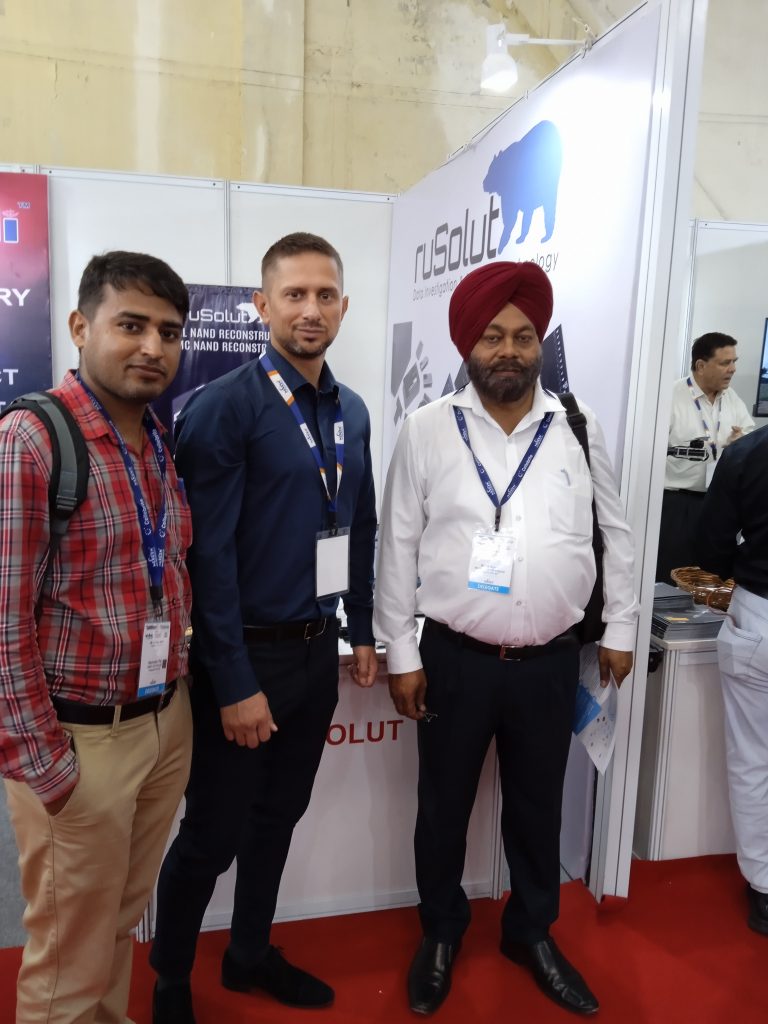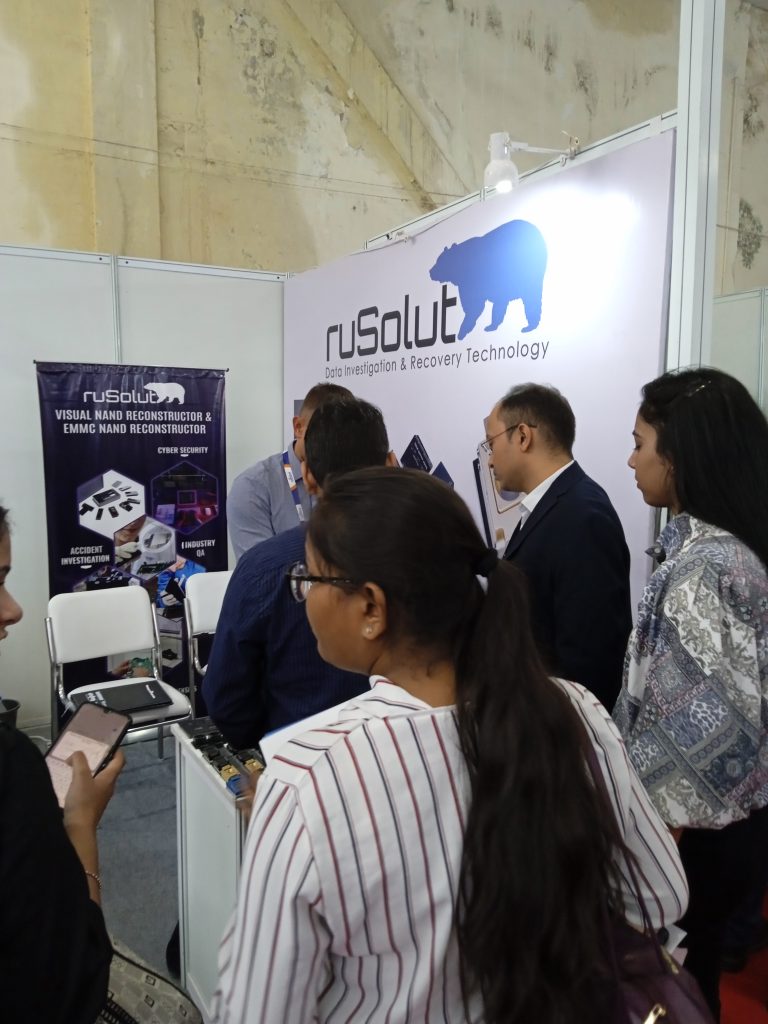 8th International Police Expo, July 26-27, 2023
in New Delhi, India
At the end of July we had the pleasure to participate in a well-known event in New Delhi, India:
International Police Expo
It was the 8th edition of this event and for two days Rusolut also had the opportunity to present itself on the rapidly developing Indian data recovery market.
This fair is aimed mainly at law enforcement agencies such as police units, prosecutors, ministries or military forces. We are pleased with the great interest shown by our visitors and glad to know how the awareness of our technology on this market has grown.
The real cases and VNR capabilities that we presented on our booth not only aroused appreciation at the technological level but also provided us with many inspiring business meetings.
This expo also included 1-day conference during which the representative of Rusolut – Igor Loskutov gave a speech on Chip-off evidence extraction from car multimedia system and VNR technology in general.
We believe that the best-of-breed solutions we offer will now be the first choice of India's security and law enforcement authorities.