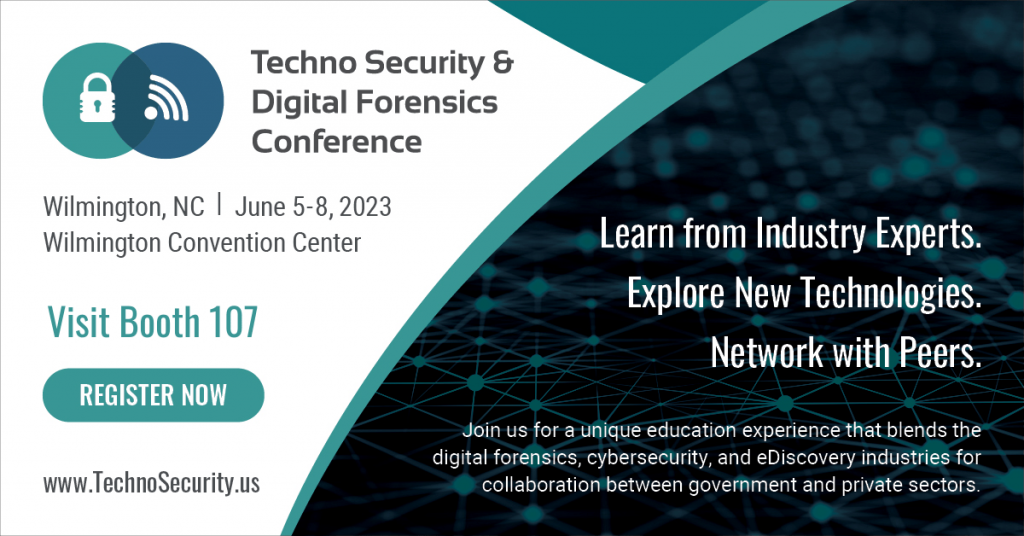 Techno Security & Digital Forensics Conference in Wilmington, USA
June 5-8, 2023
Meet us at Techno Security & Digital Forensics Conference – one of the most important events dedicated to security professionals, federal, state and local law enforcement digital forensic specialists as well as cybersecurity industry leaders from around the world.
Location: Wilmington, NC, USA
Wilmington Convention Center
Date: June 5-8, 2023
Rusolut Booth: 107
Rusolut team will be waiting for you not only at the exhibition area in booth No. 107.
Our Senior R&D Engineer – Michal Gmurek was also invited as a speaker and will have the pleasure of giving a lecture during this year's conference.
Data Recovery from Aircraft Black Box
Monday, June 05, 2023
2:00 PM – 2:50 PM
Salon C (Forensics)
This session will share the chip-off data recovery from the crash-protected flight data recording system. It is used in helicopters and fixed-wing aircraft and is based on solid-state media. The session will demonstrate the workflow of dump analysis and data assembly techniques. Attendees will learn how to read chips, analyze physical image, and assemble the file system.