Merry Christmas & Happy New Year 2022!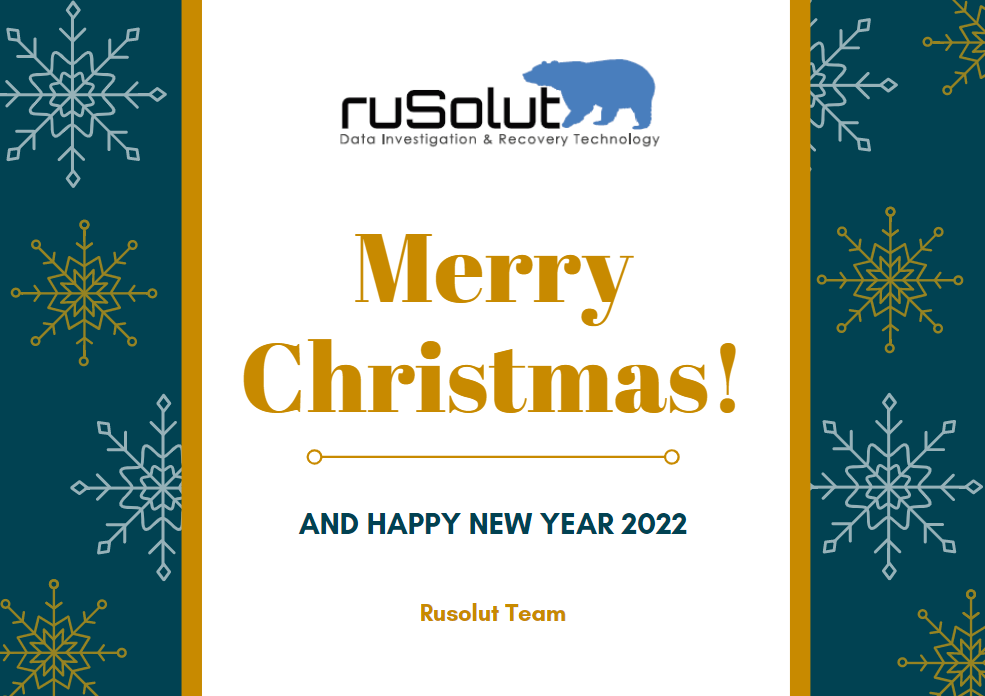 Dear Friends!
As every year at this time, we try to stop for a moment and look with pride and gratitude at what we have achieved this year.
We were constantly developing and improving VNR and eMMC NAND Reconstructor solutions. We also enriched eMMC NR with another adapter: Samsung BGA162 #1.

We welcomed many new members of VNR community and cared for our current loyal users.

We devoted a lot of time and effort to the tasks of the research department.

We continued to provide our original, proprietary trainings: Chip-Off StartUp, Advanced and Monolith Pinout Discovery trainings in the online format. Thanks to that, users from all over the world could safely take part in them and gain the valuable and necessary knowledge without leaving home.

We launched a series of webinars that allowed engineers to see new VNR functionalities in action on real cases, as well as receive tips and advice from Rusolut engineers.

And most importantly: we have released few strong, groundbreaking VNR updates that have taken our technology to an even higher level. The last of them – VNR 6.0 and its new elements is a real New Year's surprise for our users.
We thank all our customers for choosing Rusolut products and services in 2021. It is thanks to you that we can develop our technologies and bring them to a higher and higher level. Thanks to you, VNR & eMMC NR solutions have become a market leader.
We also want to thank our partners: for your commitment, continued partnership, for all your work and trust on us. We hope for a lot many fruitful interactions in 2022.
We wish you happy and healthy Holidays & prosperous New Year 2022!
Your Rusolut Team