New series of videos for self-training on Youtube!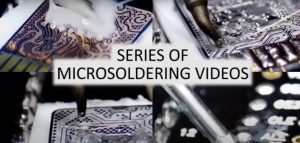 It's not a secret that we do not only produce vitally necessary technologies for data recovery and forensics but educate the engineers how to use these technologies efficiently. On our website everyone may find a lot of authors' articles, user guides and documentation which support users with discovering new solutions.
Today we are glad to present one more powerful implement for your self-training: the series of videos dedicated to microsoldering techniques and other chip-off related processes are available of our Youtube channel.
Subscribe to our Youtube channel and watch these new videos. Don't forget to put "like" – thus we know that our efforts are appreciated by our users.