Last week Rusolut teams participated in two important industry events, during which we were able to primarily share our knowledge, but also demonstrate VNR technology to the guests present there.
Techno Security & Digital Forensics Conference in Wilmington, USA
June 5-8, 2023
This event has been attended by us for many years. Also this year we had the pleasure to present VNR & eMMC NAND Reconstructor technologies and their latest released features and improvements on live cases.
It was great to see our current customers, renew contacts, meet new and future users and establish new promising business relationships.
During the conference, our Senior Engineer – Michal Gmurek also gave a lecture:
"Data Recovery from Aircraft Black Box" – download presentation
We would like to thank everyone who visited our booth for the interest and all the conversations we had with you.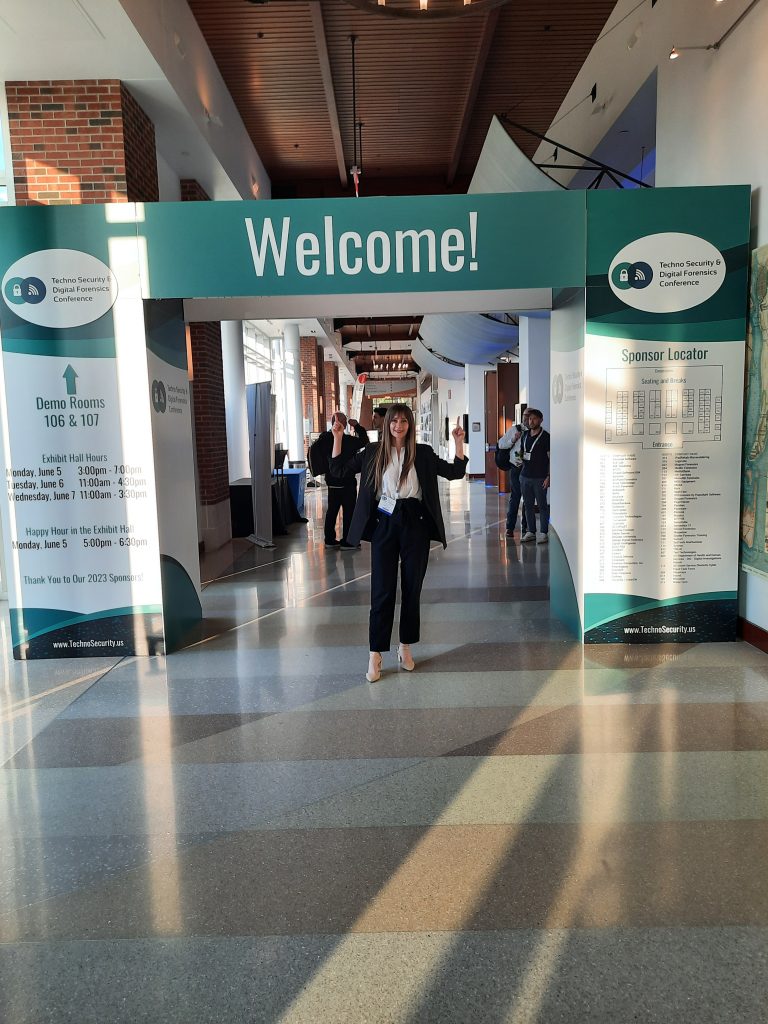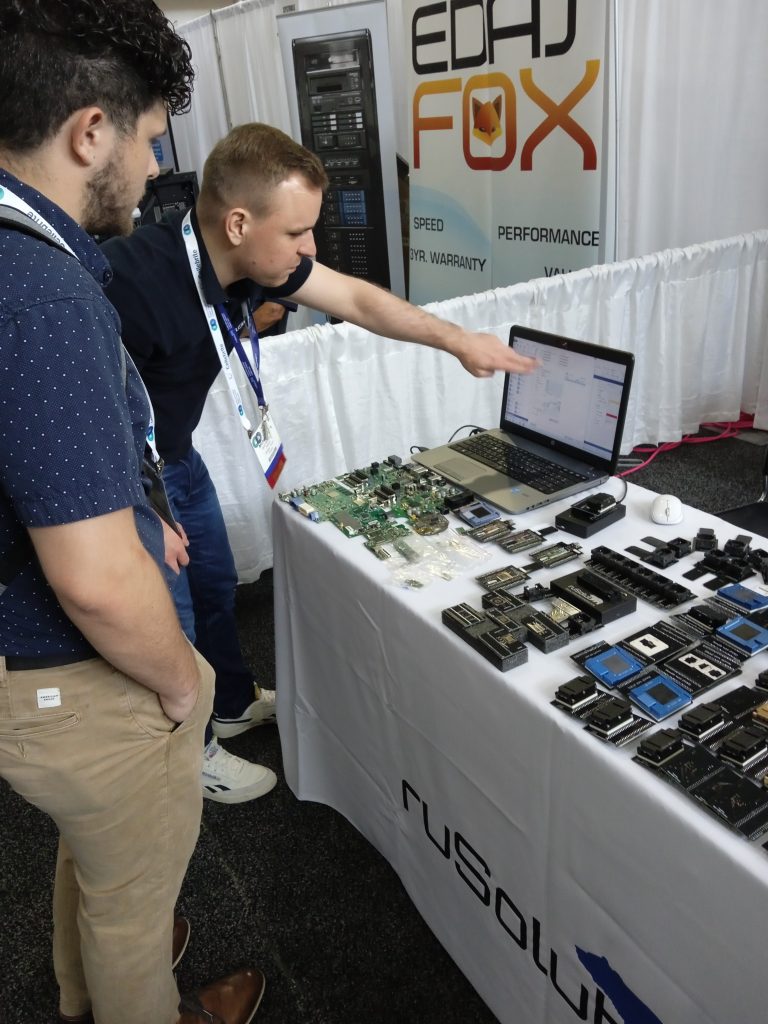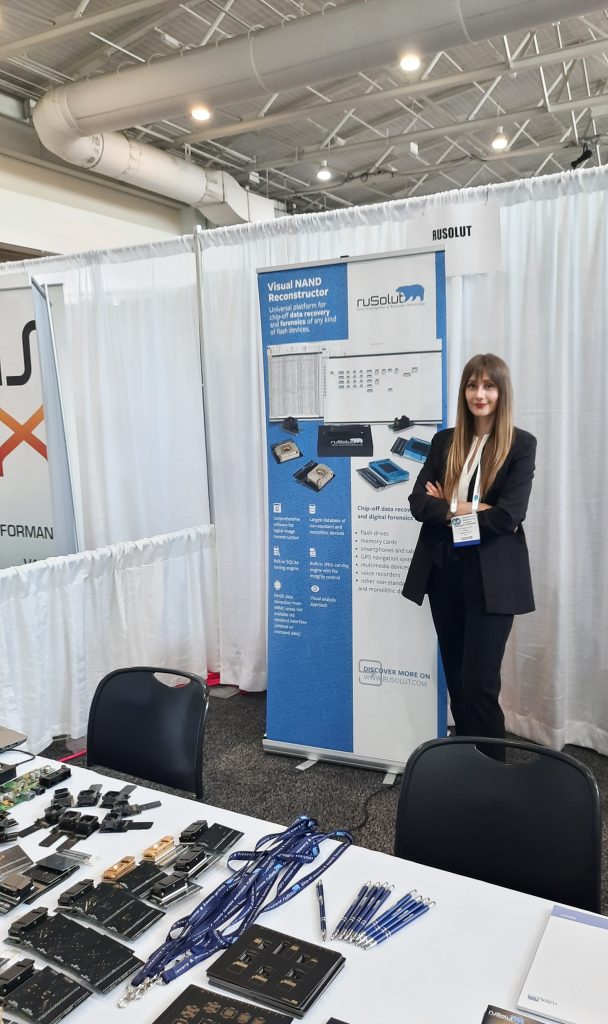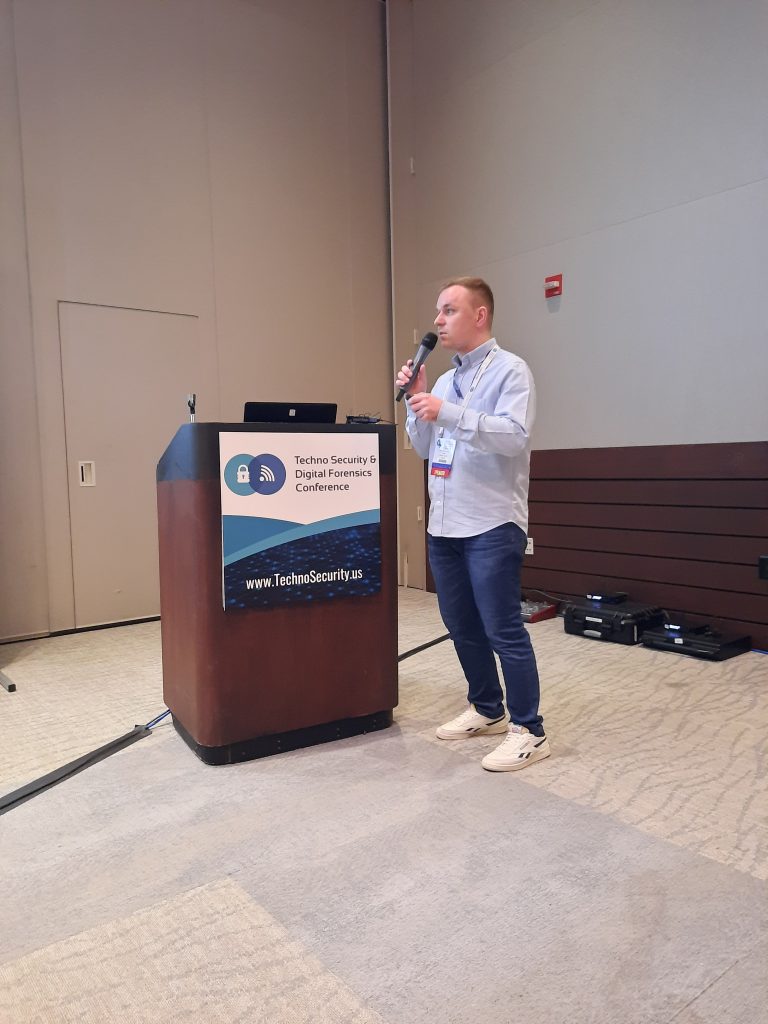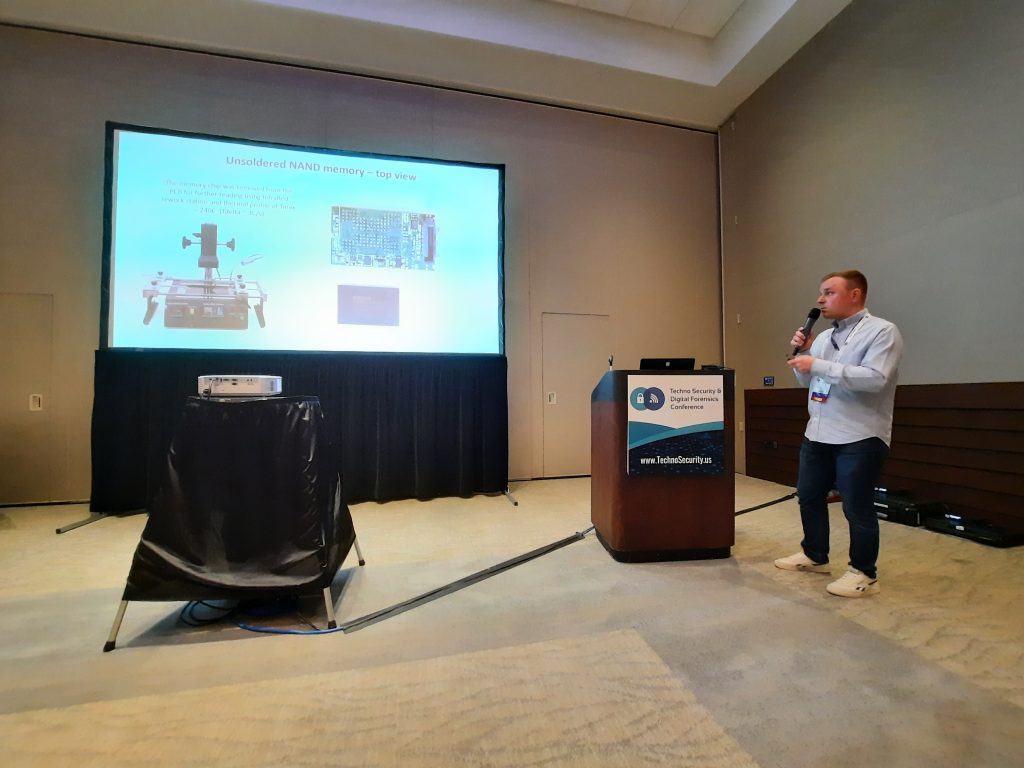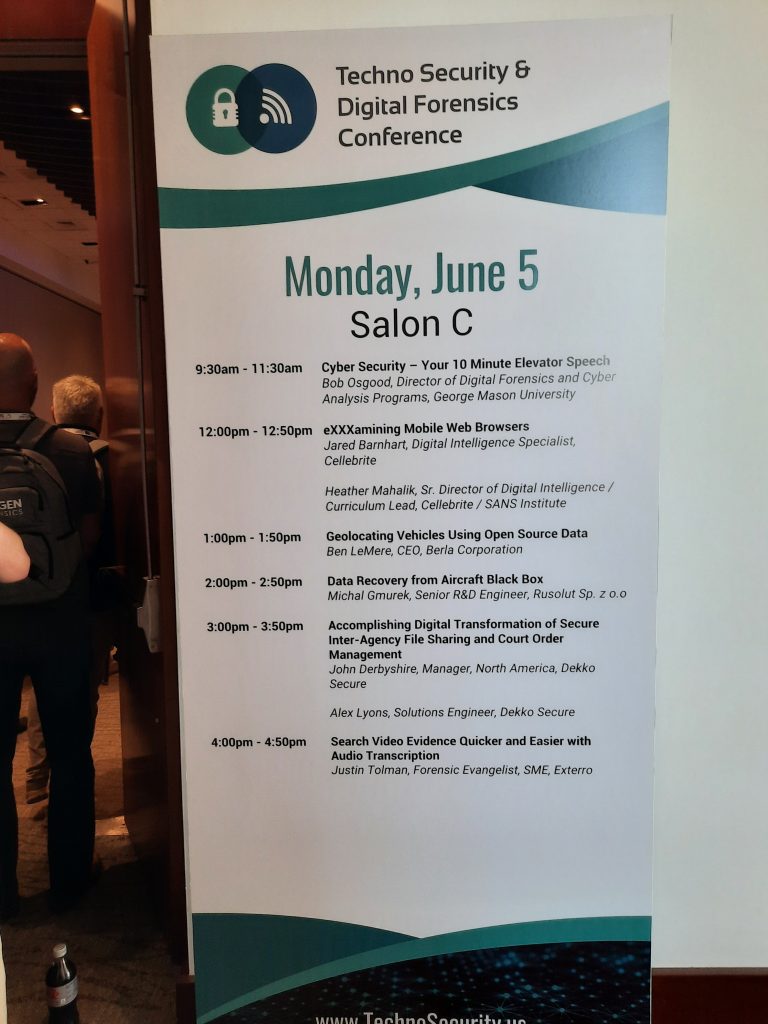 ICT Crime of the 21st century (PT XXI) Conference in Gdynia, Poland
June 5-7, 2023
This unique conference organized by the Polish Naval Academy was dedicated to issues related to combating cybercrime in sectors such as banking, military and cryptocurrencies.
This year, Rusolut Senior Engineer – Lukasz Pietrzykowski, at the invitation of the organizer, gave a speech on Data recovery from aircraft black boxes (download presentation).
The conference was widely attended by specialists in the field of forensics, representatives of law enforcement agencies, military sector and prosecutors from both Poland and other European countries.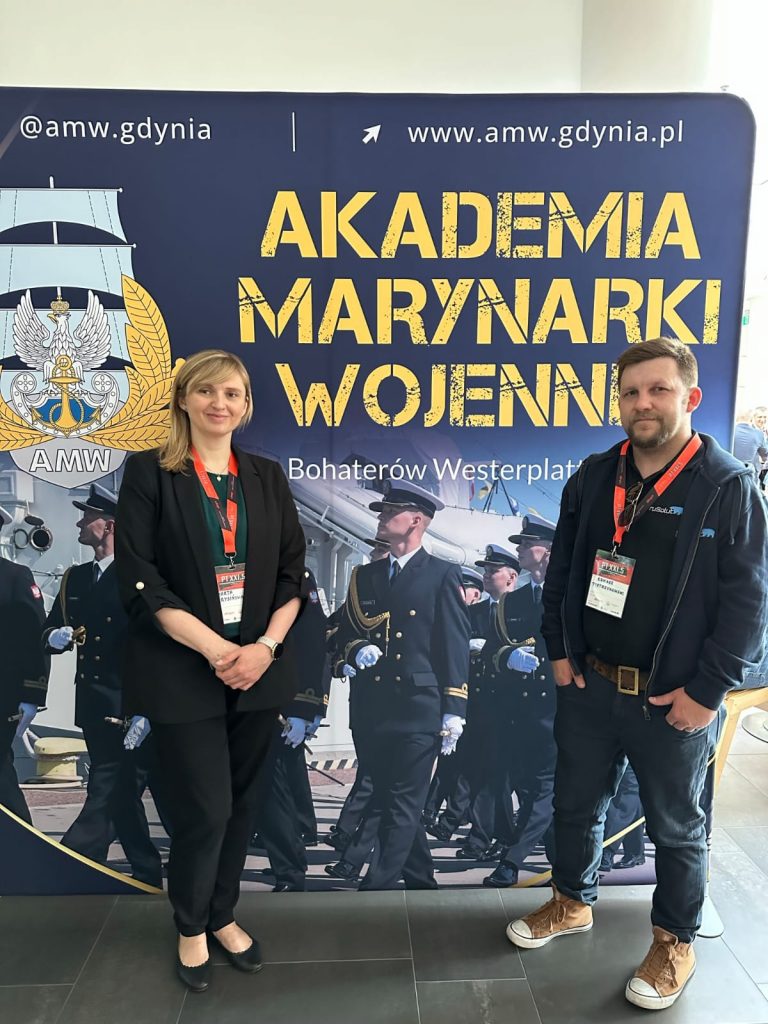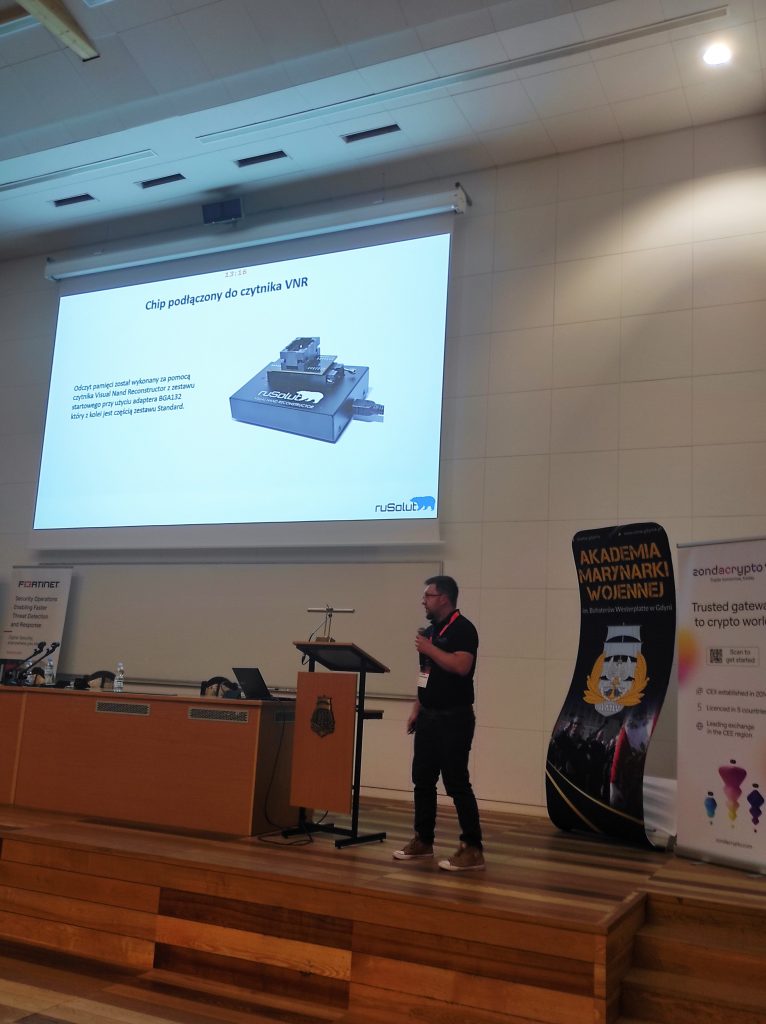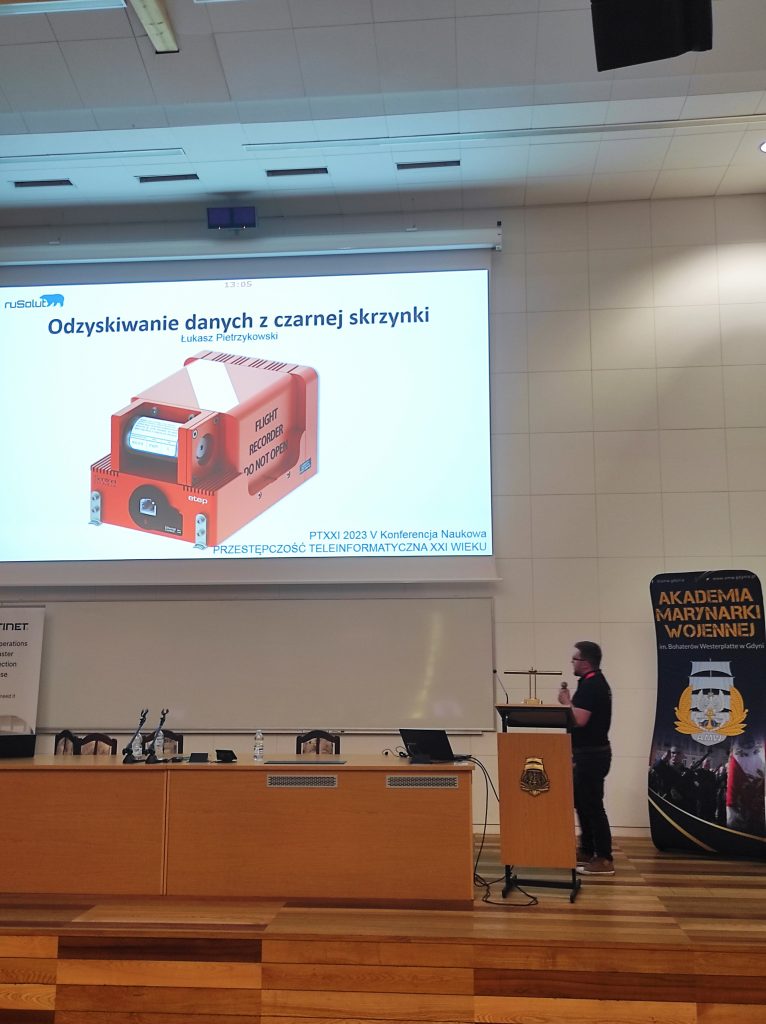 We want to say a big "thank you" to the organizers and all the participants we met during these events.
See you next time!