Visual NAND Reconstructor 6.0
Dear Users,
We have prepared a New Year sensation – VNR 6.0 update !!!
It is not just another update, but a huge leap of our technology and software!
First of all, we have added completely new intelligent file assembler.

Secondly, we have added new AI-powered XOR analyzer for Innostor controllers.
Thirdly, we have developed solution for most, if not all Chipsbank (CBM) controllers including XOR and translation!
Plus other new features!

This is one of the biggest sensations of the update – completely new approach to data recovery from NAND devices!
It's not yet another virtual translator, but all new solution that assembles files and file systems using three technologies:
1. File system metadata and file attributes advanced analysis
Here the first algorithm is looking for remains of file system metadata and file attributes, using advanced methods, in order to determine logical block number and assemble the original file structure. Following file systems are supported:
FAT16, FAT32, exFAT, NTFS
2. ZIP archive internals assembly
This algorithm scans ZIP container file internal components and recreates the original archive structure. It is used for recovery of fragmented office files, which are essentially ZIP archives: DOCx, XLSx, PPTx, ODT, ODS, ODP and ZIP.
3. Intelligent visual content analysis of multimedia files.
This is a flagship technology of the new tool. On this stage the program performs intelligent visual content analysis of the pictures and videos and then assemble files based on its pixel parameters. It's like somebody would visually check each and every picture and video fragments in a dump and then assemble it like a puzzle.
The file assembler works in two modes:
Mixed blocks mode
Assembly by BLOCKS of fragmented and non-fragmented files from the dumps where block translation is not possible (Blocks were not arranged by LBN).
This mode is designed for cases where LBN is missing in spare area (Toshiba, SSS, others.)

Arranged blocks mode
Assembly by CLUSTERS of fragmented files from dumps with arranged/sequential blocks.
It is useful when a proper logical image is assembled, but file system is corrupted/missing, and the dump contains large fragmented files. This mode is designed for data recovery from formatted memory cards from video cameras with lost file system metadata and so on.

Based on our vast experience and feedbacks from our users, we have targeted the most important file formats for the new file assembler and implemented, as we believe, the most powerful solution on the market. Here's the list of modes and files supported by file assembler:

The settings of file assembler are conveniently divided into sets of algorithms and have to be selected based on the situation.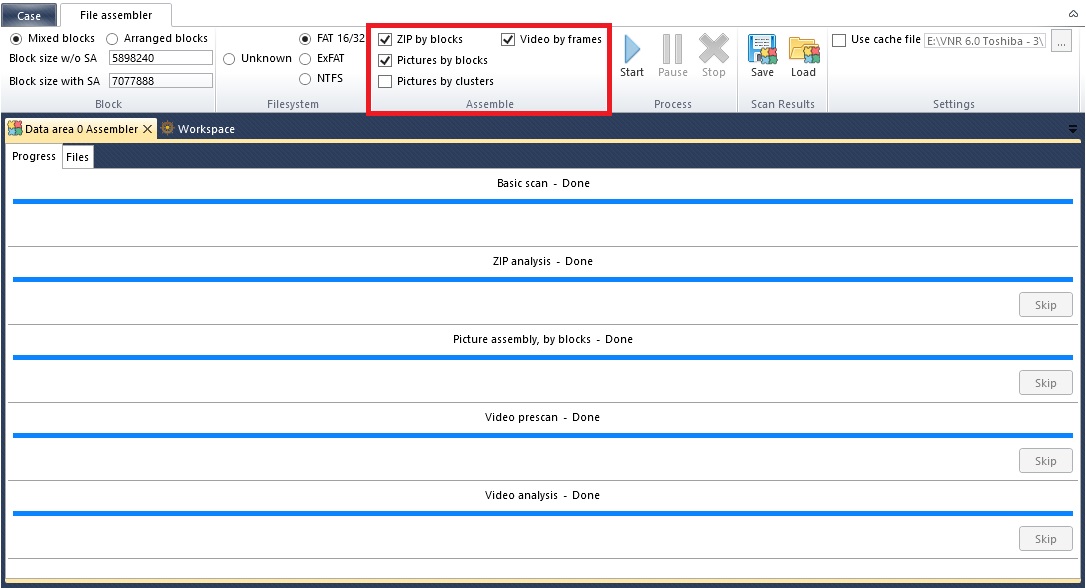 The tool is designed to be intuitive, however, after some feedbacks we will publish an article and case studies with more details on how to use it in specific situations
Chipsbank (CBM) controllers - Pre-release
Finally, after a long research, we have figured out the adaptive XOR algorithms for the descrambling of most (possibly all)  Chipsbank controllers!
For now we have successfully tested our alpha-version of solution on such controller models as: CBM2091, CBM2096, CBM2098, CBM2099, CBM2199, with many different prefixes (e.g. CBM2096E, CBM2098B, CBM2099S) and have been able to extract full file systems in almost every case.

We do not publish a new element in the current update, since it's been too short testing period and we need more dumps to adjust the solution.
We encourage everyone to check your old cases and, if possible, provide us whole case with the dumps, the chance of successful  recovery is very high.
New fully functioning element for descrambling is expected to be released within the next update.
INNOSTOR "IS XOR" AI-POWERED XOR KEY SYNTHESIS MODE
To continue our tradition of breakthroughs in XOR/descrambling, we introduce a new fully automated XOR key synthesis mode for all Innostor (IS) controllers, which is based on deep AI-powered physical image analysis and machine learning algorithms. It is similar element as for Silicon Motion (SM/EN) controllers, which we introduced in VNR 5.0 update.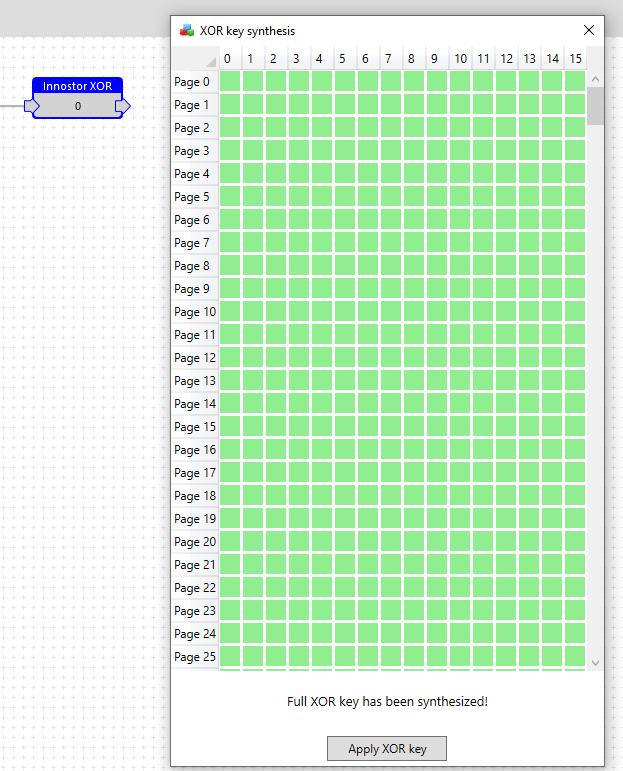 Due to similarity of functions with SM XOR synthesis mode, you can find more details on how it works by clicking on the link.
New SLC Sandisk/Toshiba NAND Protocol
Some controllers utilize blocks of NAND chips in a specific pseudo-SLC mode. We have developed a special SLC Sandisk/Toshiba protocol for all MLC/TLC chips of these vendors. The bitmap of such chip looks like below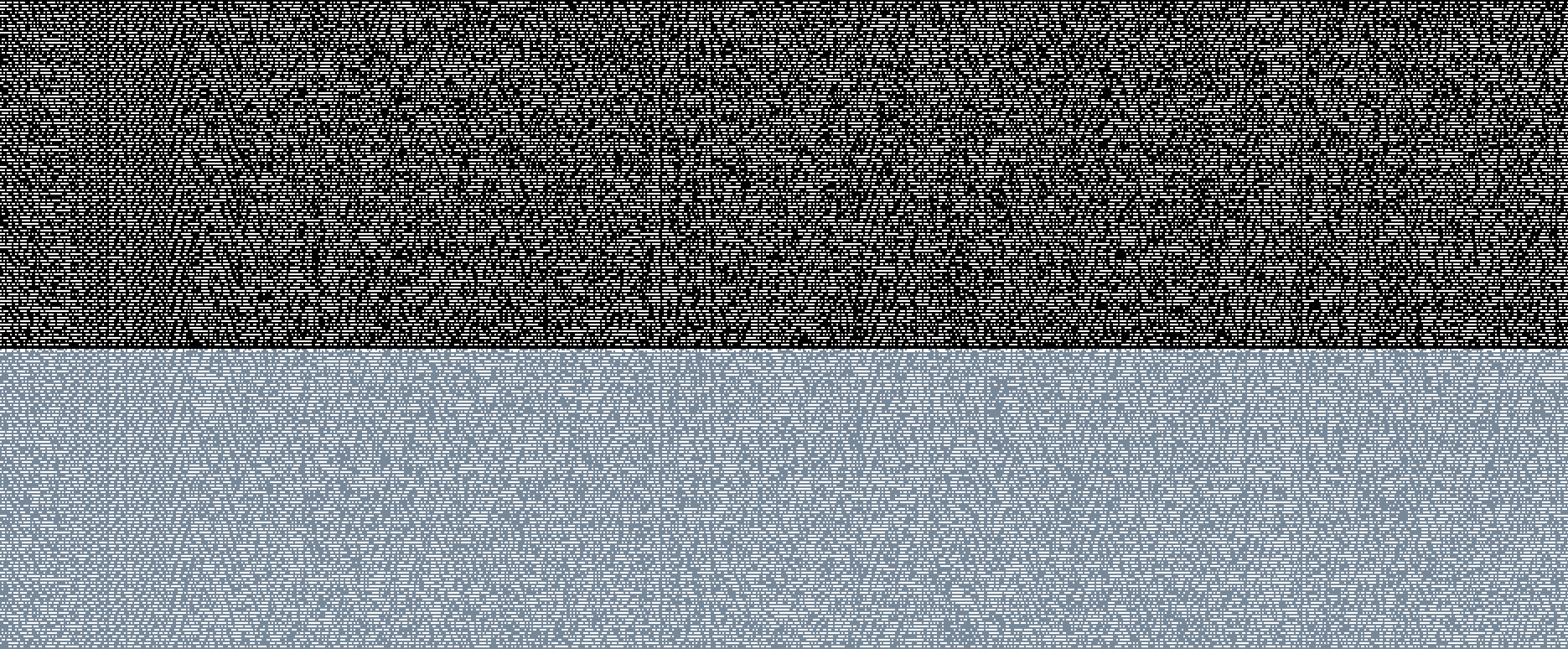 The new protocol allows to read those blocks with must less bit errors if they are read through normal MLC/TLC mode. Also unnecessary empty pages get removed.
453A949376

453A949376

453A95837A

453A98B376

453C98B376

453C98B376

453E87937E

453E97937E

453E98B376

453E99B37A

983C98B376

983E98B376

98DC902676

AD5C282A01

C166B10E8D

C2DA909506

EC35A5BDEC
New scramblers (XOR keys)
FC_noname(16k_64p)_9F6068.xor

IS903(16k_512p)_3C4691_v4.xor

IS917(16k_128p)_F73C46_v2.xor

SM2702(16k_256p)_D7F241.xor

SM2702(18432b_256p_1148_31_xoredSA)_D7F241.xor

SM3280PAB(16k_2304p)_E8018F.xor

TC90535XBG(16k_256p)_9EFA63.xor
AU6984_4214_8.bch

CBM2199_18592(ecc116b)_16.bch

SM2702_18432(ecc124b)_17.bch

SM3259_17664(ecc64b)_16.bch
New Read Retry algorithms
453E87937E

45DEA48276

453A949376
New monolithic chip pinouts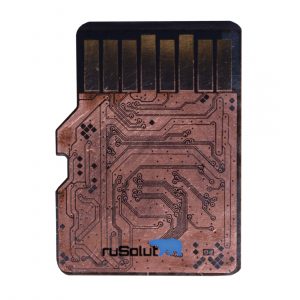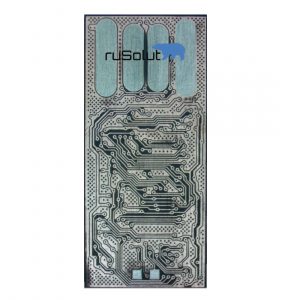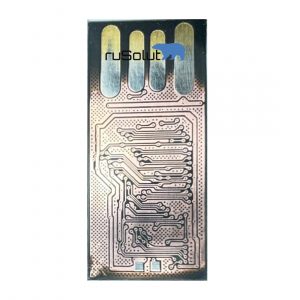 The update is available for all users with Premium/Priority Support subscription. To check your subscription status or extend it, please send a request to crm@rusolut.com
Your ruSolut Team