Visual NAND Reconstructor 5.0
Now AI-powered
Dear Users,
It is a hot summer here, just the right time for a hard work and new breakthrough that comes with it!
We are stepping into new era of artificial intelligence and machine learning and our company couldn't stay behind.
We are very excited to share this news with everyone, the new VNR 5.0 software comes with a new cutting edge AI-powered solution for automatic XOR key synthesis and data descrambling in flash devices!
A new Revolutionary AI-powered XOR key synthesis mode
We are excited to share our breakthrough and introduce a new fully automated XOR key synthesis mode based on deep physical image analysis. At the very heart of it we utilize multi-layered AI-powered analysis and verification techniques with the help of machine learning. The very first application of the new technology is a new "SM XOR" element for Silicon Motion controllers (SM/EN).


How to use
Read the chip, find ECC and page structure, then launch XOR key synthesis. The XOR key doesn't have to be supported in our database, the whole analysis based on physical image from the inspected device itself. When the XOR key is found, it's automatically applied to the dump and statistical data is sent to our cloud servers to feed the machine learning algorithms. The growth of our cloud database is converted into faster speed of XOR key analysis for all users.

How it works
When launched, the algorithm goes through data blocks in attempt to extract and generate specific coefficients from blocks and pages. These coefficients then sent to our cloud servers for further processing and XOR key generation. When XOR key is applied, the verification begins in order to confirm the validity of the synthesized key. When the whole process is finished the final XOR key is applied to dump and statistical data is sent to our cloud database.
IMPORTANT
Both-way synchronization with our cloud server requires internet connection (VNR process should be added to the firewall/antivirus exceptions in case if it doesn't work). Due to the sensitive nature of every case that is being analyzed by our users in VNR, there's not a single byte/bit of user's data/physical dump is transferred to our servers. The algorithm computes and then upload a purely synthetic coefficients generated from the dump and no user data can be obtained from it.
The new XOR Key synthesis algorithm has surprisingly high tolerance to bit errors, meaning that dump doesn't have to be ideally ECC corrected.
In case if XOR key is not fully synthesized from first attempts, we recommend to launch it couple more times, since the algorithm is based on fuzzy logic.
The speed and efficiency of algorithm grows together with number of cases processed by our users.
The element/algorithm also works offline, however the high efficiency and speed are not guaranteed, so use it offline only if you must.
We recommend to work with the case on the fast SSD drive and Intel Core i7 (6th and higher) CPU or a similar one.
We're currently developing similar automatic XOR key generators for other controllers.
New ECC Re-Read features with fine multi-pass Read Retry adjustment
We're continuing to improve our ECC Re-Read processes with Read retry, and this software update includes a very useful feature for NANDs with heavily damaged data.
It is now possible to select and add the block address on ECC map (right click) from which the Read Retry parameters are tested on every pass of ECC Re-Read.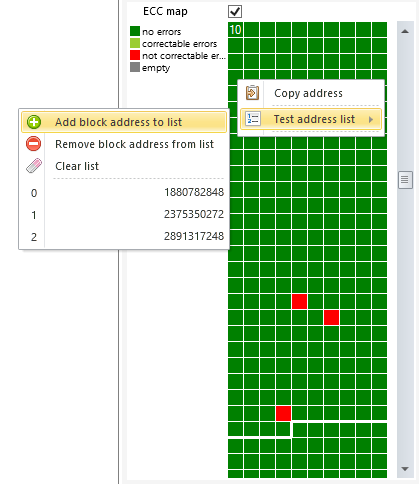 It is saved and can be selected in ECC ReRead settings as a list of addresses.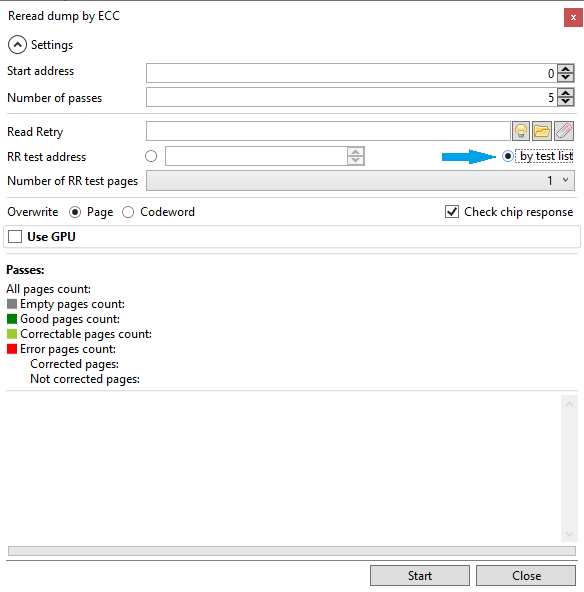 Now for every reread pass the read retry value will be adjusted according to the current bit error amount of specific block (group of blocks)
Read Retry diagnostic report
The new Read Retry diagnostic report feature allows to gather information about current state of data damage as well as to test existing RR algorithms on new chips.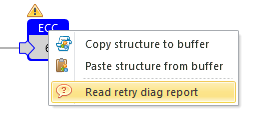 If the Read Retry is supported but doesn't fix errors on your device, just run the test then send the file to our support team. We will analyze results and try to fix it.

If the Read Retry is not supported then drop request to the Help Center and we will guide you through the process to find a proper algorithm.
Warning! Do not attempt to brute force Read Retry algorithm by testing all possible algorithms, since wrong commands may damage data inside the NAND chip forever.
We have also added many new resources, minor changes and user interface improvements. Several bugs have been fixed as well.
2C845832A1

2CD7D53E78

2CF1809502

453AA4937A

983A98B376

983C98B376

ADDE180300
New Read Retry algorithms
ADD7949A74

ADDE94D204

AD3A14AB42

AD3C15AB44

ADDE180300

AD5A14F300

453CA5937E

98EE95327A

453C95937A

453A98B376

454C98A376

453E9B927E

453AA4937A

EC3AE57A6C

ECD798CE74

ECDE98CE74

8964643CA1

2C845832A1
New scramblers (XOR keys)
CBM2199S(4320b_128p_51ecc_xoredSA)_CF7ED4.xor

PS2251-07-VQ(16k_576p)_059E7F.xor

PS2251-09-V(16k_1152p)_9A9EF0.xor

PS_MicroSD(16k_384p)_0A86BF.xor

PS_MicroSD(16k_384p)_AF9E02.xor

PS_MicroSD(18336b_1126_4_256p_98ecc_xoredSA_ECC)_5061FD.xor

PS_MicroSD(9216b_64p_1134_xoredSA_ECC)_5061FD.xor

SM3268PAB(16k_768p)_E8018F_v2.xor

SSS6131(18432b_1152p_1146_xored_ECC)_85AF6A.xor

SSS6132(18432b_256p_1218_xored_ECC)_9A860F.xor

SSS6695(18432b_384p_1140_xored_ECC)_809E9C.xor
56X31B002_4320(ecc406bit)_4.bch

FC18407(ecc126b)_16.bch

MicroSD_18336(ecc118b)_16_X.bch

PS_MicroSD_18336(ecc98b)_16_X.bch

SM3259_9232(ecc106b)_8.bch

SM3267L-AE(ecc102b)_18042_17.bch

SSS6131_18432(ecc120b)_16_X.bch
New monolithic chip pinouts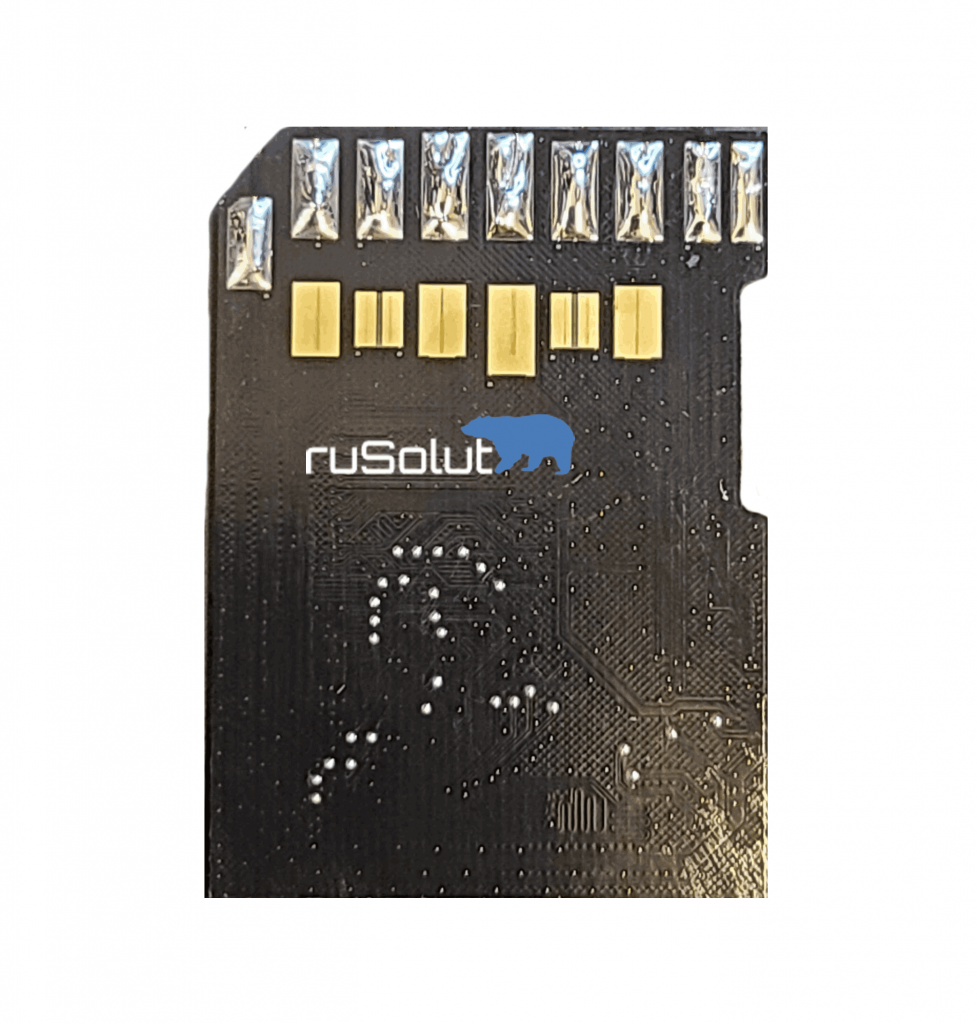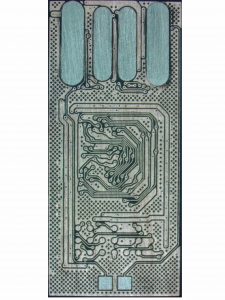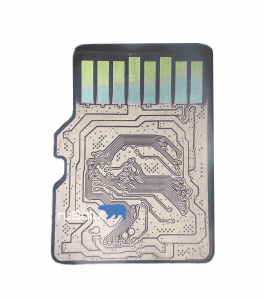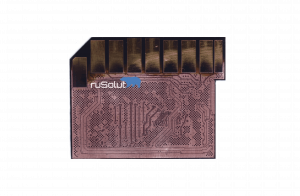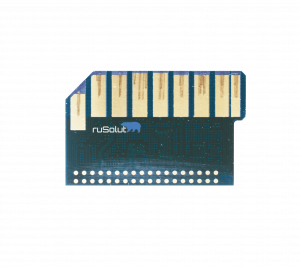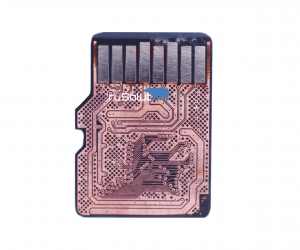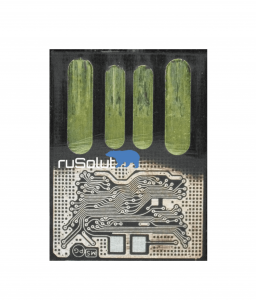 The update is available for all users with Premium/Priority Support subscription. To check your subscription status or extend it, please send a request to crm@rusolut.com
Your ruSolut Team